The motor yacht Mirakul 40 is designed for boaters seeking comfort, quality and top performance, and belongs to the category of sports yachts with a component of extreme luxury and comfort enhanced by the exterior hull line and striking design that gives it an aggressive sporting appearance.
Mirakul 40 has a number of design solutions, and the design meets the highest standards of construction. Superior luxury is present in three comfortable cabins, spacious lounge, kitchen and bathroom with shower and toilet. Customers' requests are dominated by materials made of white oak, lacquered American cherry to Honduran mahogany in combination with the finest leather. It is designed to meet the high levels of inboard comfort.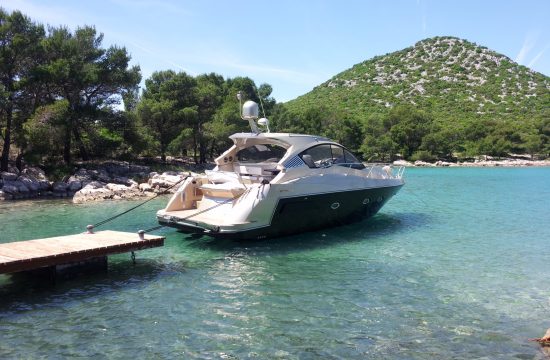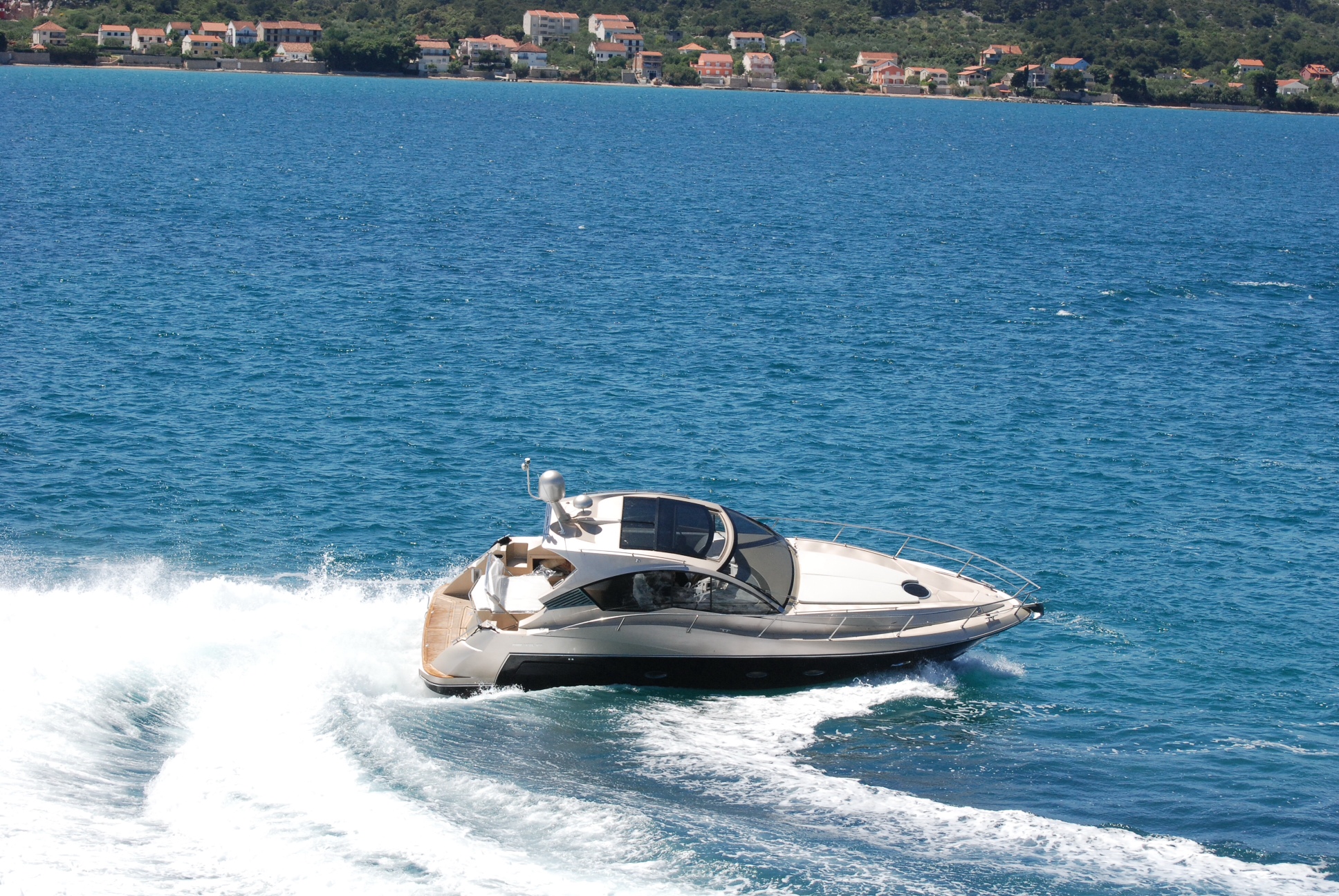 The front cabin has a spacious double bed with hanging and large side cabinets. The lounge is equipped with a spacious bench that extends around a table that can be lowered to the bench level and create 2 extra beds. The kitchen is located directly in front of the lounge bench so that when preparing food, it is easy to access the serving table. The kitchen has everything you need, such as a fridge, a kettle at 220 V, a sink with hot and cold water, an optional microwave and dishwasher, and plenty of storage space for storing groceries, cutlery and other necessary things … Two Guest Cabins are in the back of the ship with 2 single beds and separate entrance doors to the cabins. The bathroom with a separate shower enters the lounge so that it can be used freely by all guests on board.
The cockpit is equipped with a spacious seating area where there is a table in the cockpit that can be lowered so as to create a sun lounger in combination with the surrounding bench, which gives two extra beds. Immediately next to the table is a storage room, refrigerator, electric grill and sink with hot and cold water to facilitate the preparation of delicacies … In the cockpit on the stern is a garage with a storage boat, which when closing the garage serves as a sunbathing place for rest in hot summer days.
Therefore, it is important to note that the Mirakul vessel in this category is one of the few that has combined a spacious sundeck and garage for an auxiliary boat. Additional options are finesse, such as an integrated hydraulic hinge, which is activated at the touch of a remote control and exits from a special storage compartment inside the bathing platform. The highest quality materials such as white oak, brushed leather dominate.